Digital Product Assistant Manager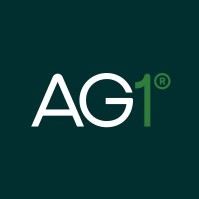 Athletic Greens
Product
Shanghai, China
Posted on Thursday, July 20, 2023
ABOUT US:
Built around our mission, we started AG more than a decade ago as a way to bring comprehensive and convenient daily nutrition to just about everybody. Originators of the Essentialist Nutrition movement, our philosophy is to focus on a very small number of products based on what the latest science indicates is essential to human health.
AG1 is made from the highest quality ingredients, in accordance with the strictest standards and obsessively improved based on the latest science. 75 vitamins, minerals, and whole-food sourced nutrients in one convenient daily serving. Optimized for athletes, life-letes, and everyone in between. Vegan, Paleo, and Keto-friendly. One scoop or travel packet, 8 ounces of water. Every day. That's it.
Our mission is to empower people to take ownership of their health.


THE ROLE:
We are looking for a self-motivated, dynamic and enthusiastic Digital Product Assistant Manager. In this role, you will be responsible for the operation and management of our private domain in WeChat to drive successful business outcomes. Meanwhile, you will be reporting to the CRM Senior Manager, China.
WHAT YOU'LL DO:
管理执行企微私域及社群流量运营,从用户需求和角度出发,产出高质量的私域SOP及沟通内容的文案和设计,有目标的定期安排私域活动和优化方案并负责全链路的执行落地,不断提升用户品牌及产品信任和认知,提升加企微转化率、1v1加社群转化率,社群活跃度,及复购转化等运营指标;
负责微信站外流量引入企微私域的方案,积极探索新的工具和方法,设计赠长诱饵,系统化沉淀流量,建立用户信任,促成用户站外到站内复购的转化;
结合站内运营经验,协助站外社群的运营,链路及方案设计;
对企微私域及社群优化、活动做好测试设计、记录、总结和改进,按周、月、季度、年进行复盘;
积极了解行业内的优秀的做法,快速响应优化。
WHAT WE'RE LOOKING FOR:
大专(含)以上学历,3年以上企微私域管理及运营经验,同时熟悉天猫抖音社群运营的优先;
了解企微私域的管理工具,熟悉社群及1v1的产品教育沟通、企微活动、裂变营销等玩法,擅长策划各类用户活跃度增长,新客和复购转化活动,增加用户数量及 GMV的增长;
对私域流量用户增长、转化有完整、清晰的运营方法,并有成功实践经验。熟悉私域平台的运营规则、擅长公域流量+私域的组合运营,有丰富的独立策划网络营销活动的经验;
有较强的运营数据分析以及运营解决方案能力;
勤于思考,主动学习,善于拓展和创新,从品牌和用户角度考虑解决方案,。善于沟通、思维清晰、主观能动性强、以结果为导向;
能独立完成任务,对负责的项目有责任感,和急迫感。
WHAT'S IN IT FOR YOU?
A 100% remote working environment, which has been implemented from day one.
An immensely strong company culture that is enforced through the hiring process ensures values alignment and a highly collaborative team.
A mission-driven approach to each and everything that we do, with an overall goal to significantly improve our customer's health and wellness.
A monthly fitness class credit to support you on your health and fitness journey.
Paid holidays and an unlimited vacation policy to ensure you have a healthy work-life balance.
The opportunity to work with passionate, high-growth, business-minded colleagues who bring their all to the Athletic Greens mission each and every day.
A brand new company laptop and a generous home-office budget so you can work your best.