Tool Pusher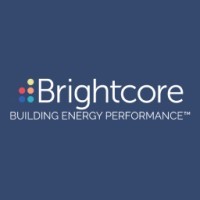 Brightcore Energy
Armonk, NY, USA
Posted on Tuesday, November 21, 2023
Brightcore Energy provides end-to-end energy efficiency and clean energy measures to commercial, industrial, and institutional clients. We have the intellectual and financial capital to develop, implement, fund, and maintain clean energy solutions. Our diverse solutions range from lighting and other energy efficiencies to renewable energy solutions such as solar, battery storage and geothermal. Brightcore Energy provides our clients with immediate cost savings and revenue potential without the need for any capital investment. We are about Building Energy Performance.
Summary/Primary Role:
This position provides a unique opportunity to work with state-of-the-art drilling technologies, while gaining hands-on training directly from a Master Driller. The ideal candidate is comfortable handling drill pipe and casing, operating auxiliary equipment and following all safety and quality regulations and instructions.
Principal Duties & Responsibilities:
(Management may amend or assign duties and responsibilities to this job at any time)
Assisting

with demobilization of equipment

Mixing drilling mud and grout

Handling drill pipe and casing

Operating auxiliary equipment between projects

Comfortability with working outdoors

Assist with loading and unloading of equipment and material

Driving company vehicles to and from job sites (must have a valid driver's license and clean driving record)

Assist with drilling procedures on the drilling platform

Mixing mud and grout

Follow all safety and quality regulations and instructions

Keep equipment and drilling platform clean and orderly

Perform maintenance tasks at specified intervals

Perform inventory (stock take) as required

All other duties and projects as assigned.
Qualifications:
Ability to

operate

(heavy) machinery

Ability to safely lift weights of 50+ pounds overhead

Must have or be able to obtain CDL

Must be able to obtain coverage under company automobile insurance policy (clean driving record, certain age restrictions may apply).

Eager to build a career in drilling and renewable energy

Willingness to get your hands dirty and engage in constant physical labor

Rigging experience, Mechanical skills, Welding skills are preferred but not required
Supervisory Responsibility:
This position does not have supervisory responsibility.
Expected Hours of Work & Salary:
An Employee must work a minimum of thirty (30) hours each week to maintain full-time status for benefits purposes, however the expectations of the position will require an average of forty (40) hours with overtime required as scheduled. The salary range and/or hourly rate listed is a good faith determination of potential base compensation that may be offered to a successful applicant for this position at the time of this job advertisement and may be modified in the future. When determining an employee's base salary and/or rate, several factors may be considered as applicable (e.g., location, specialty, years of relevant experience, education, credentials, and internal equity). Brightcore also offers a comprehensive set of benefits to compliment the base salary. The hourly hiring range for this position is $30.00-$33.00.
Travel Requirements:
Travel required to different job sites.
Work Environment:
Site setting.

Industrial setting.
Physical Demands:
The physical demands described here are representative of those that must be met by an employee to successfully perform the essential functions of this job.
This is a safety sensitive position.
Drug & Alcohol-Free Workplace:
Brightcore Energy is committed to a safe workplace free of drugs and alcohol. All Brightcore Energy positions require a pre-employment background check that includes prior employment verifications, a criminal history check, and a pre-employment drug screen.
In accordance with DOT regulations (49 CFR § 40.25), Brightcore Energy is required to obtain prior drug and alcohol testing records for applicants/employees intending to perform safety-sensitive duties for covered Department of Transportation positions. If an applicant/employee refuses to provide written consent for Brightcore Energy to obtain these records, the individual will not be permitted to perform safety-sensitive functions.
Office/Remote Work Guidelines:
Recognizing the success of remote work, Brightcore operates in a hybrid model. Eligible employees will have the option to work remotely for two (2) days per week at their discretion, with final approval by their direct supervisor. This policy is subject to change at Brightcore's discretion.
Brightcore Health Benefits Overview:
Brightcore offers a full slate of medical, dental, and vision benefits including options to enroll in a Flexible Spending Account (FSA).
401k Plan:
Brightcore currently offers both traditional and Roth 401k plans with a dollar-for-dollar match of up to 3% of contributions and $0.50 on the next 2% for a total potential match of 4% annually.
Other Benefits & Perks:
Unlimited PTO
Commuter Benefits
Financial Wellness Benefits
Benefit Concierge Program through Health Advocate
EAP - Employee Assistance Program
Disability, Life, & AD&D Benefits
Access to Marketplace for Discounted Goods & Services
Brightcore Energy is committed to bringing together individuals from different backgrounds and perspectives.
Brightcore Energy is an Equal Opportunity Employer, providing equal employment and advancement opportunities to all individuals. We recruit, hire and promote into all job levels the most qualified applicants without regard to race, color, creed, national origin, religion, sex (including pregnancy), parental status, age, disability, genetic information, citizenship status, veteran status, gender identity or expression, transgender status, sexual orientation, marital, family or partnership status, political affiliation or activities, military service, domestic violence victim status, sexual or reproductive health decisions, caregiver status, traits historically associated with race, including but not limited to hair texture and protective hairstyles or any other status protected under applicable federal, state and local laws. Brightcore Energy is committed to providing equal employment opportunities to all aspects of employment, including job assignment and compensation.
We respect the laws enforced by the EEOC and are dedicated to going above and beyond in fostering diversity across our company.
This job description provides a general overview of the expectations and basic duties of the job and is not a comprehensive list of all duties and responsibilities. Brightcore Energy will assign additional duties and tasks that it deems necessary to meet the requirements of the position. To perform this job successfully, an individual must be able to perform each essential duty satisfactorily. The requirements listed above are representative of the knowledge, skill and/or ability required. Reasonable accommodations may be made to enable individuals with disabilities to perform the essential functions.