Director of Operations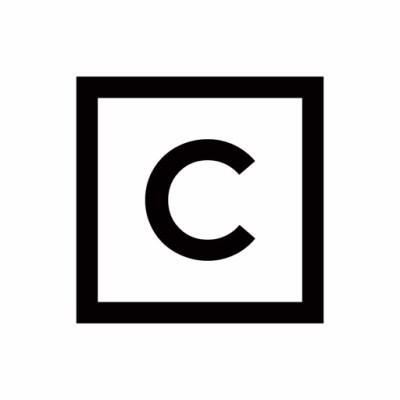 Curated
Operations
Philippines
Posted on Tuesday, September 19, 2023
Curated is on a mission to help people find exactly what they're looking for
Whether it's your first snowboard, a brand new baby stroller, or a much needed upgrade to your coffee machine – shopping is hard when the stakes are high. We make it easy by connecting customers with Real Experts who can answer their needs faster.
Curated is the home of America's biggest community of Real Experts
Real Experts aren't sales assistants. They're people living ordinary lives, who also happen to be obsessively passionate about something. They have real, on-the-ground, lived experience — they're not proficient in tennis, they're fluent in it.
Making high-stakes purchases easier is only the beginning
Our Real Experts connect with customers in ways that would be unimaginable in any other retail context. They work hard to understand your needs, trade stories, help make plans, and keep in touch.
It's why customers are obsessed with Curated – and why our Real Experts have a 4.96 average star rating over 85,000+ reviews.
We are seeking an experienced and dynamic Director of Operations to join our fast-paced e-commerce company. As the Director of Operations, you will play a vital role in ensuring the smooth and efficient operation of our business. You will be responsible for managing a team of talented individuals and optimizing processes to meet our operational objectives and customer expectations.
Responsibilities:
1. Team Leadership
a) Lead, inspire, and motivate a team of operations professionals to achieve team and individual goals.
b) Provide coaching, training, and guidance to team members, fostering a positive work environment that promotes growth and development.
2. Project Management
a) Define project scope, objectives, and deliverables in collaboration with Curated stakeholders.
b) Develop comprehensive project plans, including timelines, milestones, and resource allocation.
c) Monitor project progress and ensure adherence to the established schedule and budget.
d) Allocate resources efficiently, considering project requirements and team member expertise.
3. Process Design
a) Identify bottlenecks and design process changes to maximize throughput in service based workflows.
b) Use workflow management tools (example: Jira) to create automations that support process execution.
4. XFN Communication
a) Establish strong relationships with key stakeholders to ensure alignment with company objectives.
b) Maintain regular and transparent communication with XFN teams, providing project status updates, progress reports, and addressing concerns.
Requirements:
Degree in engineering or operations management, or a related field (or equivalent work experience).
Proven experience in operations management, preferably within the e-commerce industry.
Must have led a team of at least 50.
Strong leadership skills, with the ability to effectively manage and develop a team.
Excellent analytical and problem-solving abilities, with a data-driven approach to decision-making.
Strong communication and interpersonal skills, with the ability to collaborate and build relationships with cross-functional teams and external partners.
Exceptional organizational and time management skills, with the ability to prioritize tasks in a fast-paced environment.
Results-oriented mindset, with a focus on achieving operational goals and customer satisfaction.
Location: Remote, within the Philippines.
While these qualifications are typical of a strong candidate, they are not exhaustive and not required unless noted. We take a holistic approach to hiring and would love to connect if this sounds interesting to you!
About Curated
Curated was founded in 2017 to humanize online shopping. Backed by Forerunner, Greylock, and CapitalG, we've built a collaborative shopping experience brought to life by passionate experts. Every shopper on Curated gets one-on-one personalized advice to find the perfect product, so they can enjoy more of what they love.
Through our expert community, Curated has created a new type of knowledge economy that enables people to earn meaningful income by sharing their expertise, from anywhere.
Curated is an equal opportunity employer. We encourage candidates of all backgrounds to apply, as we strive to build a marketplace that serves every demographic with the highest level of quality and respect.