Field Marketing Specialist APAC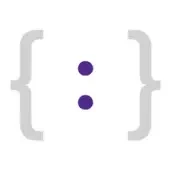 DisruptOPS
Marketing & Communications
Remote · Asia
Posted on Tuesday, November 21, 2023
As the Field and Channel Marketing Specialist for APAC, you will be responsible for assisting in the development and execution of marketing strategies to support our regional sales teams and channel partners. You will play a crucial role in coordinating and implementing marketing programs, events, and campaigns to generate demand and enhance our market presence in the APAC region.
About the role
Collaborate with the Field and Channel Marketing Manager and local sales teams to execute marketing campaigns, including email marketing, webinars, digital advertising, and other demand-generation initiatives tailored to the APAC market.
Work closely with channel partners to provide marketing support, co-marketing opportunities, and necessary marketing assets to drive joint campaigns and lead-generation efforts.
Assist in planning and organizing regional events, trade shows, and conferences, including logistics, booth setup, and promotional materials.
Help generate high-quality leads by managing marketing databases, conducting lead nurturing activities, and tracking lead progression.
Collaborate with the content team to adapt and localize marketing materials, including brochures, presentations, and web content, to resonate with the APAC audience.
Monitor and report on the performance of marketing campaigns and initiatives, providing insights and recommendations for optimization.
Assist in managing the marketing budget for the APAC region, ensuring cost-effective allocation of resources.
Stay up to date with market trends, competitor activities, and customer behavior in the APAC region to inform marketing strategies.
Required Skills and Experience
Bachelor's degree in marketing, business, or a related field.
2+ years of experience in field and partner marketing, with a focus on B2B technology or cybersecurity.
Familiarity with marketing practices and trends in the APAC region is a plus.
Excellent organizational and project management skills.
Strong written and verbal communication skills in English; proficiency in additional languages relevant to the APAC region is an advantage.
Proficiency in marketing automation tools and CRM systems; Marketo and Salesforce a plus.
Ability to work collaboratively in a fast-paced environment.
Willingness to adapt to different cultures and work with diverse teams.
What it Takes to be Part of the FireMon Team
FireMon provides persistent network security for hybrid environments through a powerful fusion of real-time asset visibility, continuous compliance, and automation. Since creating the first-ever network security policy management solution, FireMon has delivered command and control over complex network security infrastructures for more than 1,700 customers.
Our customers have unique and complex security problems that are difficult to solve. This doesn't intimidate us, it inspires us. It pushes us to be more creative and find solutions to ensure their success. If this sounds like a movement you'd be interested in joining, we invite you to apply today.
FireMon provides equal employment opportunities to all employees, and applicants for employment, and prohibits discrimination and harassment of any type without regard to race, religion, age, sex, national origin, disability status, genetics, protected veteran status, sexual orientation, gender identity or expression, or any other characteristic protected by federal, state or local laws.