Home Care Team Manager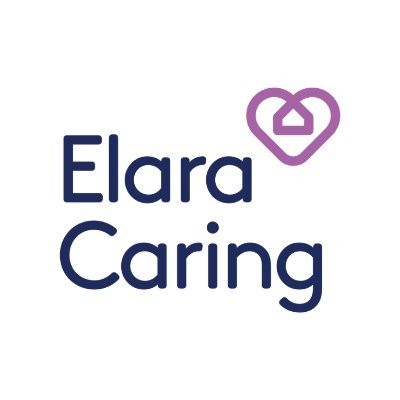 Elara Caring
Mt Vernon, TX, USA
Posted on Saturday, November 18, 2023
At Elara Caring, we have a unique opportunity to play a huge role in the growth of an entire home care industry. Here, each employee has the chance to make a real difference by carrying out our mission every day. Join our elite team of healthcare professionals, providing the Right Care, at the Right Time, in the Right Place.
Job Description:
JOB SUMMARY:
The Care Team Manager will be responsible for supervising and managing a team of Personal Care Services (PCS) Client Care Coordinators or Field Supervisors. The incumbent is responsible for planning, organizing, and providing client with appropriate Personal Care Services in a timely and efficient manner.

JOB REQUIREMENTS:
• EDUCATION: Must have a high school diploma or GED. Associate's or Bachelor's degree preferred.
• EXPERIENCE: Minimum three (3) years of experience in the home care industry, or fast-paced office environment. Minimum two years coordinating, and management experience is preferred.
• CERTIFICATION/LICENSURE: Not applicable.
• SKILLS:
o Working knowledge of Medicare/Medicaid, home health care benefits, policies, and procedures
o Excellent computer skills and knowledge required
o Excellent communication and organizational skills required
o Must be able to multitask in a fast-paced environment
o Professional verbal and written communication skills
o Must be a team player, intuitive and able to interact effectively with all
o Possess good management and leadership skills
o Ability to motivate others in a positive manner
o Demonstrates knowledge of fire, safety, and emergency preparedness appropriate to the office setting
o Bilingual fluency in Spanish, Chinese (Mandarin/Cantonese), Russian, or Portuguese language may be required as needed

• KEY PERFORMANCE METRICS:
o Billed Hours
o Fill Rate
o Maintain Census & Caregiver Targets
o Staffing metrics and staffing productivity
o Caregiver compliance
o Employee metrics (e.g. overtime, caregiver lateness, EVV utilization, etc.)
o State/Federal Regulatory compliance (e.g. supervisory visits, documentation, etc.)
o Customer service

• TRANSPORTATION: Must have access to public transportation or dependable vehicle, valid driver's license, and auto insurance in accordance with the laws of the State.

• TRAVEL: May be asked to travel on occasion to support a field office in time of audit or necessitating event.

• HEALTH STATUS: Meets all applicable agency policies and procedures related to health screening and required testing.


• Ensures that all activities performed align with the vision of Elara Caring's board of directors, executive team, and the leadership of the Personal Care Services team.

• Promotes Elara Caring's philosophy, mission statement and administrative policies to ensure quality of care.

• Maintains patient and staff privacy and confidentiality pursuant to HIPAA Privacy Final Rule.

Supervision of Care Coordinators or Field Supervisors
• Provides day to day supervision and management of a team of Client Care Coordinators or Field Supervisors, including the execution of their daily functions and duties.

• Assists Client Care Coordinators and Field Supervisors with scheduling appropriate services for all requests for homemaking, personal care, and home health aide services in a timely manner in accordance with established procedures, including staffing planned and unplanned absences, as needed.

• Manages a client and caregiver caseload as needed.
• Ensures accurate records of the current and prospective schedule for all clients, including requested services, tasks and/or plan of care1.
• Manages client/contract satisfaction with appropriate customer service, communication and follow up.
• Reviews contract specific documentation for applicable clients for accuracy and completeness.
• Available for On-Call duties as needed.
• Works cooperatively with Branch Director (Administrator) or Regional Branch Director to maintain compliance with State and Federal Regulation standards.
• Actively participates in and cooperates with strategic growth initiatives for the branch.
• Ensures accurate billing and payroll documentation is provided in a timely manner for their respective team.
• Implements Elara Caring infection control policies and procedures.
• Ensures that all activities performed align with the vision of Elara Caring's board of directors, executive team, and the leadership of the Personal Care Services team.
• Ensures team has balanced workload distribution and adjusts as needed.
• Available to provide qualified direct care services as needed.
Caregiver Compliance & Staff Development
• Provides support, assistance and direction to caregivers as needed.
• Ensures Client Care Coordinators and Field Supervisors maintain caregiver employment requirements, including compliance with State, Federal, and Elara Caring mandates.
• Assists Talent Acquisition team with recruiting caregivers, including community events as needed.
• Communicates verbal and written disciplinary action for caregivers (with the assistance of HR as needed).
Reporting / Planning
• Monitors systems throughout the day to ensure Client Care Coordinator's or Field Supervisor's client authorizations match scheduled services.
• Reviews over- and under-utilization reports and ensures inconsistencies are addressed on a daily basis.
• Ensures unstaffed or missed hours are documented and reported upon daily, weekly, monthly.
• Reviews and ensures employee allegation and worker's compensation injury information to HR (or appropriate authority) in a timely manner.
• Reviews open shifts daily to ensure Client Care Coordinator's and Field Supervisors are staffing appropriately for care delivery.
1 For Texas, references to plan of care are considered individualized service plans for regulatory purposes.
#ZIPPCS
Elara Caring partipates in E-Verify and we will provide the Federal Government with your Form I-9 information to confirm that you are authorized to work in the United States. Employers like Elara Caring can only use E-Verify once you have accepted the job offer and completed the Form I-9.
If you are an individual with a disability and are unable or limited in your ability to use or access our career site as a result of your disability, you may request reasonable accommodations by reaching out to recruiting@elara.com.