Front Desk Representative - PRN or Part Time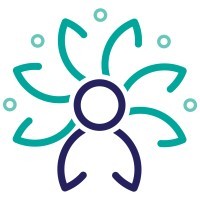 Health Data Analytics Institute
Jacksonville, FL, USA
Posted on Tuesday, November 21, 2023
Saving Lives with Early Detection
We are expanding in the Jacksonville Florida area. We are currently looking for PRN Front Desk coverage in our Gate Parkway office. We pride ourselves on offering a welcoming, relaxing environment to our patients. If you are looking to work with a supportive, caring staff-Come grow your career with us!
The Front Desk Representative is the first face-to-face interaction the patient will have. It is important that each patient is greeted and assisted, courteously and professionally. The Registrar is responsible for optimizing patient satisfaction, by ensuring that all patient and provider requests are met with the highest quality customer service.
Essential Job Functions
Please list the essential (major) job responsibilities also with the % of time that is typically spent on these - for leadership roles please include this as an essential job function.
Register patients- Input / Verify patient demographics and insurance information.(60%)
Assisting patients with varying needs or requests.(15%)
Review and/ or obtain diagnostic imaging orders from provider offices.(15%)
Ensure confidentiality of personal patient information.(10%)
Non-Essential Job Functions
Schedule/Re-Schedule Patients as needed
Answer inbound phone calls- as needed
Greet and direct each incoming customer with pleasant and professional attitudes
Tidying up common areas / Routine sanitizing
Prepare or fill out necessary documents
Burn discs / upload prior images
Does this position directly Manage Others? If yes, provide those job titles and estimated number of direct reports:
No
Requirements Education Required
High school diploma / GED
Previous Related Work Experience Required (include number of years)
Medical Experience preferred, but not required
Previous Supervisory/Manager Experience Required (include number of years and scope)
Other Skills/Abilities
Manual Dexterity
Strong verbal and written communication skills
Organizational Skills
Multitasking
Prioritizing
Physical and Working Requirements of the Position (such as job location, lifting, standing, etc.)
Fast paced working environment
Work Availability / Hours Required (standard, evenings, weekends, split shift, etc.)
Part time, Evenings/Weekends as needed
Competencies
Energetic
Ability to learn
Showing initiative
Our staff receive:
Competitive pay
Flexible schedules
Work life balance and PTO
Rewards, recognition and referral bonuses!
Precision Imaging Centers is growing throughout Florida. It's an excellent time to consider joining our team. We have 4 offices in northeast Florida, opening a 5th soon in the Mandarin area of Jacksonville. Come grow your career with us!
THANK YOU FOR CONSIDERING A CAREER WITH PRECISION IMAGING CENTERS!