PET/CT Tech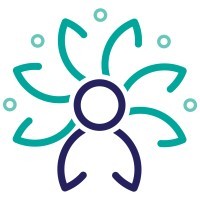 Health Data Analytics Institute
Jacksonville, FL, USA
Posted on Tuesday, November 21, 2023
Saving Lives with Early Detection
We are growing throughout northeast Florida. Come be a part of a supportive, successful team where you will be truly valued. It's a great time to consider a new position with us. We offer flexible schedules and benefits for Full Time positions. We are a no call, Outpatient only facility. No overnight hours!
Position Overview: The Nuclear Medicine and Diagnostic CT Technologist is responsible for performing PET/CT procedures as ordered by our referring physicians. The Technologist must be proficient in performing diagnostic PET/CT and diagnostic CT scans which include injections of radioactive materials and CT contrast. Our PET/CT technologists use exceptional communication skills to connect with patients, explain the procedure and put them at ease. They show their technical competence by completing scans as orders and selecting appropriate software options and imaging parameters to produce the highest-quality PET/CT images/studies possible—enabling physicians to diagnose with pinpoint accuracy and treat with confidence. With attention to detail, they ensure patient comfort, safety and satisfaction.
Essential Job Functions
Please list the essential (major) job responsibilities also with the % of time that is typically spent on these - for leadership roles please include this as an essential job function.
Perform PET scans and diagnostic CT scan according to established protocols. (10%)
Perform daily, weekly, quarterly and annual QA procedures for both the hot lab and PET/CT Scanner. (10%)
Positions patient on exam table and uses immobilization devices in order to obtain optimum views of the body. (10%)
Explains procedure to patient to reduce anxieties and obtain patient cooperation during exam. (10%)
Set appropriate technical parameters, operate PET/CT scanners and related equipment, and observe image data on computer monitors during scans. (30%)
Evaluate PET and CT scans for technical quality and necessity of repeats. (10%)
Inject contrast media as required. (10%)
Performing regular warm-up sequences on the CT scanner to prolong the life of the X-ray tubes. (10%)
Non-Essential Job Functions
Remains up to date on developments and trends in PET/CT imaging techniques, procedures, and equipment.
Participates in educational programs and meets National and State requirements for continuing education credits.
Works collaboratively with other Technologists and center staff to ensure smooth, efficient patient flow and optimal utilization of PET/ CT scanner.
May oversee and instruct CT students within the department.
Ensures that there are an adequate number of supplies needed to perform daily CT scans.
Requirements
Education Required
Active State of FL Radiology License
ARRT certification in CT and CNMT; or RT(N) License
Experience in Venipuncture
BLS certification
Previous Related Work Experience Required (include number of years)
Other Skills/Abilities
Ability to follow direction and work well both independently and with other Technologists, Supervisors, Radiologists, patients and office staff.
Ability to adapt to new technologies and techniques.
Knowledge of the full scope of PET and CT techniques and procedures.
Effective verbal and written communication skills along with proper telephone etiquette.
Performs in a tactful and professional manner.
Ability to handle stressful situations.
Good problem solving and critical thinking skills.
A sense of responsibility and a high degree of integrity.
Sensitivity to the needs of ill and injured people.
The ability to put people at ease.
Physical and Working Requirements of the Position (such as job location, lifting, standing, etc.)
Heavy lifting: up to 100 lbs. maximum with frequent lifting and/or carrying objects weighing up to 50.
Must be able to stand, stoop, lift and walk without restrictions.
Work Availability / hours required (standard, evenings, weekends, split shift, etc.)
Competencies
Proficiency with PET/CT equipment and terminology.
Proficiency with PET/CT QA/QC procedures.
Strong time management and multitasking skills.
Proficiency with RIS and PACS systems.
Our staff receive:
Outpatient only, no call
Competitive pay
Benefits for full time
Flexible schedules
Work life balance and PTO for part and full time
Cross training in other modalities if desired
Rewards, recognition and referral bonuses
Precision Imaging Centers is growing throughout Florida. It's an excellent time to consider joining our team. We recently opened a 5th center in northeast Florida on Jacksonville's southside. Come grow your career with us!
THANK YOU FOR CONSIDERING A CAREER WITH PRECISION IMAGING CENTERS!