Radiologic Techs! Cross training in MR!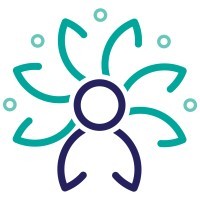 Health Data Analytics Institute
Jacksonville, FL, USA
Posted on Tuesday, November 21, 2023
Saving Lives with Early Detection
This position offers the unique opportunity for you to cross-train in other modalities for career growth! We are currently looking for dedicated Radiologic Technologists, interested in expanding your career by cross training in MR. Recent graduates are encouraged to apply. Precision Imaging Centers serve ambulatory, outpatients only. There is no call.
We are currently expanding and adding new centers throughout northeast Florida. We have 5 total centers in and around Jacksonville Florida, including an office in St. Augustine.
Essential Job Functions
● Take patient medical history before an exam. (10%)
● Correctly interpreting doctors' written scanning instructions. (10%)
● Explains procedures to patient to reduce anxieties and obtain patient cooperation to obtain a diagnostic exam. (10%)
● Positions patient and uses immobilization devices in order to obtain optimum views of specific areas of the body. (10%)
● Set appropriate technical parameters, operate X-ray machine and related equipment, and observe image data on computer monitors. (30%)
● Evaluate X-rays for technical quality and necessity of repeats. (10%)
● Assist radiologist with arthrograms. (10%)
● Assist other modalities as needed. (10%)

Non-Essential Job Functions
● Restock supplies.
● Routinely sanitize waiting & procedure rooms.

Does this position directly Manage Others? If yes, provide those job titles and estimated
number of direct reports: No

Education Required
● ARRT(R)
● BLS certified
● High School Diploma/ GED required

Previous Related Work Experience Required (include number of years)
● Medical Terminology preferred (1 year)

Previous Supervisory/Manager Experience Required (include number of years and scope)
● No

Other Skills/Abilities
● Strong written & verbal communication
● Ability to work in a high paced environment
● Knowledge of medical terminology
● Knowledge of radiological procedures (preferred)
● Venipuncture
Physical and Working Requirements of the Position (such as job location, lifting, standing, etc.)
● Ability to sit, bend and stand for extended periods of time
● Ability to lift up to 25 lbs. from ground to waist level
Work Availability / hours required (standard, evenings, weekends, split shift, etc.)
● Multiple shifts

Competencies
● Dependable
● Flexible
● Team Player
● Compassionate
● Time Management
What makes an opportunity with Precision Imaging Centers a smart career move with lots of potential for growth?
We have many opportunities to grow your career by offering cross training available in other modalities!
We are currently expanding in the northeast Florida area, so this a perfect time to consider coming aboard!
We have multiple locations throughout the northeast Florida area, including Jacksonville Beach, Gate Parkway, Fleming Island and St. Augustine. We also opened a new center recently on Jacksonville's southside.
Our Full Time Techs receive:
Benefits including Medical, Dental, Vision, 401k and PTO
Supportive Staff and Management
The ability to utilize New, State of the Art Imaging Equipment
Flexible Schedules with No Overnight Shifts and No Call!
THANK YOU FOR CONSIDERING A CAREER OPPORTUNITY WITH PRECISION IMAGING CENTERS!