Design Research RC, Research Operations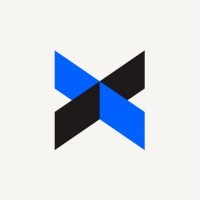 HelloSign
Design, Operations
Multiple locations · Arizona, USA · Florida, USA · Georgia, USA · Illinois, USA · North Carolina, USA · Oregon, USA · Massachusetts, USA · Texas, USA · Virginia, USA · San Diego, CA, USA · Irvine, CA, USA · Washington, DC, USA · Los Angeles, CA, USA
Posted on Tuesday, November 21, 2023
Role Description
The Research Operations team helps Dropbox see the world from our user's perspectives. The research we're doing aspires to make important improvements in the lives of the individuals, teams, and companies who use our product every single day to do their most meaningful work. We employ a variety of methods to collect rich data that enable product and design teams to make better decisions for the benefit of our customers.
As a Research Coordinator you'll partner with research, design, and product across multiple areas to strategize and execute on various recruiting proposals. You'll act as an integral part in the research, helping kick-off projects and leading the full-cycle participant recruiting process. You're responsible for advising research on timelines and managing expectations, while keeping ethical protocols top-of-mind.
Responsibilities
You own the entire process of recruiting participants for research studies, including identifying suitable candidates, outreach, and scheduling.

Partner with researchers, designers, and product teams to develop effective recruitment strategies aligned with project goals.

You advise research teams on realistic timelines for projects and managing stakeholder expectations regarding project progress.

You are ambitious, with the ability to prioritize when faced with multiple projects and know when to ask for help

Ensure the privacy and security of participant information and data in accordance with data protection regulations.
Requirements
B.S. or B.A.

2+ years professional working experience

Experience with using online collaborative document/spreadsheet tools

You are able to prioritize multiple assignments, stay organized, and you enjoy sweating the details

Experience with scheduling and calendar management tools

Strong project management, organizational, communication and multitasking skills
Dropbox takes a number of factors into account when determining individual starting pay, including job and level they are hired into, location/metropolitan area, skillset, and peer compensation. We target most new hire offers between the minimum up to the middle of the range.
Salary/OTE is just one component of Dropbox's total rewards package. All regular employees are also eligible for the corporate bonus program or a sales incentive (target included in OTE) as well as stock in the form of Restricted Stock Units (RSUs).
Current Salary/OTE Ranges (Subject to change):
• US Zone 1: $100,300 - $118,000 - $135,700.
• US Zone 2: $90,300 - $106,200 - $122,100.
• US Zone 3: $80,200 - $94,400 - $108,600.

Dropbox uses the zip code of an employee's remote work location to determine which metropolitan pay range we use. Current US Zone locations are as follows:
• US Zone 1: San Francisco metro, New York City metro, or Seattle metro
• US Zone 2: Austin (TX) metro, Chicago metro, California (outside SF metro), Colorado, Connecticut (outside NYC metro), Delaware, Massachusetts, New Hampshire, New York (outside NYC metro), Oregon, Pennsylvania (outside NYC or DC metro), Washington (outside Seattle metro) and Washington DC metro
• US Zone 3: All other US locations