DC Office Coordinator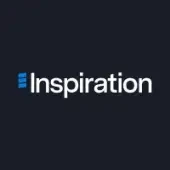 Inspiration Mobility
Washington, DC, USA
Posted on Tuesday, November 21, 2023
Salary Range: $45,000-$55,000 plus annual bonus eligible
Location: Washington, DC.
Our in-office team comes together to collaborate in our Dupont Circle office Tuesday through Thursday and works from home Monday and Friday.
To Learn More:
Please watch
THIS
video produced by one of our primary investors, Macquarie, that does a great job explaining who we are and what our fantastic team does.
About Us: Inspiration is the world's first EV Solutions Company ("EVSC"), an investment and project development firm that delivers innovative, comprehensive solutions to fleet operators to make it easy for them to "go electric." We invest in, develop, and manage the real assets that enable the electrification of transportation at scale. Backed by one of the leading energy private equity funds in North America, we aim to dramatically accelerate fleet electrification while building the leading pure-play, diversified EV infrastructure platform.
Your Mission: Your job is to ensure the smooth operation of Inspiration's DC Headquarters office and to provide general administrative support to team members both in DC and throughout the company. You embody what it means to be a true team player and are always willing to pitch in wherever an extra hand is needed. No job is too small for you, because you know and believe that many well-orchestrated details make a beautiful whole.
The Legacy You'll Leave:
As a result of your time in this role and your outstanding administrative skills, you helped our team run like a more well-oiled machine than before you were
hired.You
have created checklists and processes to ensure that the office is well-stocked, organized, and running soundly on a given day, and your colleagues commend you for you having left no stone unturned. Thanks to your skilled relationship building, Inspiration has strong and productive partnerships with our DC building management and each of the office supply and hotel vendors with which we work – you may have even helped us secure some cost-savings. Your work was critical to setting the team up for success as we continued to grow and as our operations scaled.
Outcomes You'll Deliver:
DC Office Support:
Support our DC Headquarters office and team. This includes ensuring our office and kitchen are always fully stocked, our team knows where they can find everything they need, and we're all clear about how to best utilize our shared space. You are obsessed with running our office like a 'well-oiled machine.'
Serve as our office's point of contact with building security, management, and engineering. Maintain relationships with vendors like our cleaning service (Red Coats), security provider (Secom), Staples Business Advantage, and preferred hotels in DC (The Canopy and The Ven at Embassy Row) and in other cities, including New York.
Coordinate internal/external meetings, including booking conference rooms and rooftop meeting space, organizing A/V technology setup, arranging in-office meals and catering, and making all arrangements for visitors.
Help plan our company- and office-wide events like happy hours, offsites, team-building activities. Fully own the logistical and operational aspects of these events, always ensuring they are stellar.
Receive and respond to incoming calls and voicemails on our main Inspiration phone line and in our general company email inbox.
Administrative and Other Support:
Provide administrative support to our Executive Team. This may include preparing expense reports, scheduling meetings, making travel arrangements and meal reservations, and other administrative tasks as needed.
Provide administrative support to members of our Inspiration team as needed. Some examples could include scheduling, scanning or printing documents, preparing FedEx shipping labels, making meal reservations, or anything that comes up that you can handle!
Who You Are:
Highly detail oriented. You are obsessed with crossing your t's and dotting your i's and it drives you crazy if you miss closing the loop with someone or forgot to handle something – especially since this rarely happens.
You are adept at juggling multiple priorities at once and knocking them all out of the park. You do more in one day than most, because you like to stay busy and like to be kept on your toes.
Have an innate ability to work collaboratively with diverse personalities, work styles, and across time zones. You are seen as incredibly helpful to everyone across our team, and they all love you!
Capable of working independently and as part of a team, including demonstrated ability to work with minimal supervision or with a certain level of ambiguity. Great at asking clarifying questions when you're unclear about what needs to be done or how to prioritize your day/tasks.
High level of initiative, flexibility, and confidentiality.
You have solid working knowledge of SharePoint, Microsoft Office applications, Adobe, and program/project management platforms like Jira.
Inspiration's culture is based on a shared respect for our core values described
HERE
. Fit with these values is a critical component of our hiring process, and employees are expected to demonstrate these behaviors in their interactions with colleagues, customers, and all stakeholders. An assessment of how each employee has exhibited our values is an important part of our performance review process.
Inspiration embraces diversity and equal opportunity in a serious way. We are committed to building a team that represents a variety of backgrounds, perspectives, and skills. The more inclusive we are, the greater our impact will be!