IntelyPro Success Manager (Must be local to Chicago)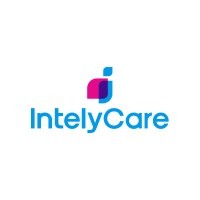 IntelyCare
Chicago, IL, USA
Posted on Tuesday, November 21, 2023
Want to make an impact at a thriving healthcare system where everyone is fulfilled and motivated to provide the highest level of care?
IntelyCare, is the most comprehensive healthcare talent platform where care settings of every kind can promote their unique value and every type of work needed to the largest community of quality nurses looking for the opportunity that better fits their lives.
At IntelyCare, every day we live our core values. We are driven by wonder, we care about each other, we take big swings, and most importantly, we believe that together we thrive!
Does this kind of company sound like a fit to you? There's more…
The IntelyPro Success Manager (ISM) is responsible for building and maintaining relationships with our network of nurses. Our IntelyPro's (nurses) are the life of our company, it is vital to ensure their satisfaction and understanding how they can maximize their experience with IntelyCare. If you like engaging with people daily, improving one's experience and collaborating...this may be the job for you!
What‌‌You'll‌‌Do‌‌
● Ability to build confidence and trust with our network or nurses (CNA, LPN, RN)
● Connect with nurse daily via phone, text & email
● Aid the Nurse through first shift acceptance to consistently completing shifts
● Escalate and resolve areas of concern raised in a timely manner
● Achieve company targets/objectives
● Monitor nurse engagement and performance proactively flag potential issues
● Update CRM to notify Company of nurse changes & activity
● Work side-by-side with Account Management, Sales & the Regional General Manager
● Alert the sales team to potential sales opportunities, leverage nurse relationships
● Internal liaison between departments to drive change/innovation for nurses
Who‌‌You‌‌Are‌‌‌
● At least 1-2 years' experience of recruiting, placement, account management
● Experience with Salesforce or another CRM tool (preferred)
● Comfortable with technology (software, Apps, etc.)
● Strong communicator and interpersonal skills to help build a rapport with nurses
● Problem solver | Open to change and willingness to always develop | Self-awareness
● Positive | Strong work ethic | Organized approach to work
While doing great things for our nursing and healthcare partners, we are doing great things for our team members, too. Some of our recent accolades include:
· 2022 Boston Business Journal Fast 50
· 2022 Comparably Best Company Culture
· 2022 Comparably Best Places to Work in Boston
· 2022 Comparably Company for Women
· 2022 Comparably Best CEO
· 2022 Comparably Best CEOs For Diversity
· 2022 Comparably Best Perks & Benefits
· 2022 Ernst & Young Entrepreneur of the Year Award
· 2022 SIA Fastest Growing Staffing Firm #3
Some of Our Many Perks:
•Monthly health and wellness stipend
•Task Human App with 24/7 wellness coaches
•Complimentary beverages, snacks, and lunches catered twice a week
•Health, Dental and Vision benefits begin on day 1 of employment
•12 paid company holidays
•Benefits Hub discount platform
•Opportunities for training and mentorship
We are an equal opportunity employer and value diversity at our company. We do not discriminate on the basis of race, religion, color, national origin, gender, sexual orientation, age, marital status, veteran status, or disability status.
IntelyCare requires team members to be fully vaccinated against COVID and provide proof of vaccination unless there is a qualified exemption.
Please be aware, qualified candidates will be contacted directly via email by an IntelyCare Talent Acquisition Partner, from an IntelyCare email address.