Senior Manager, Program Design and Operations Strategy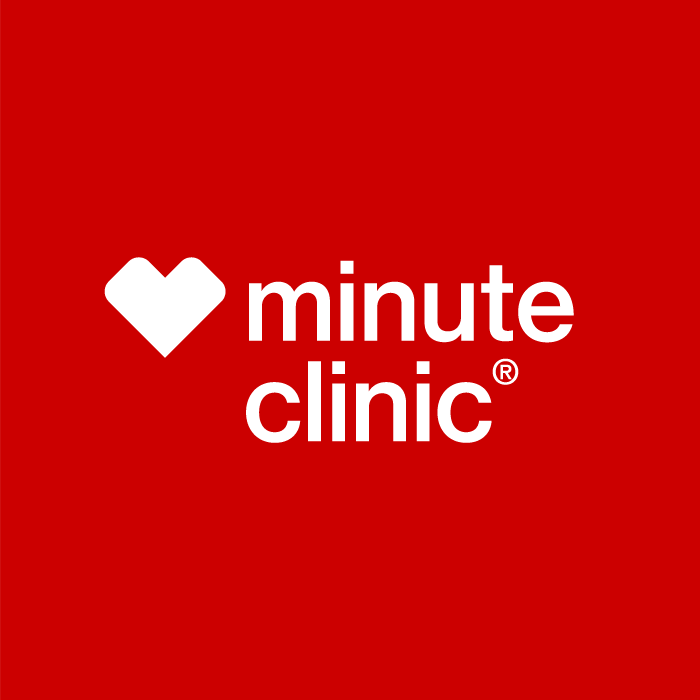 MinuteClinic
Design, Operations
Boston, MA, USA
Posted on Saturday, November 11, 2023
Bring your heart to CVS Health. Every one of us at CVS Health shares a single, clear purpose: Bringing our heart to every moment of your health. This purpose guides our commitment to deliver enhanced human-centric health care for a rapidly changing world. Anchored in our brand — with heart at its center — our purpose sends a personal message that how we deliver our services is just as important as what we deliver.

Our Heart At Work Behaviors™ support this purpose. We want everyone who works at CVS Health to feel empowered by the role they play in transforming our culture and accelerating our ability to innovate and deliver solutions to make health care more personal, convenient and affordable.
Position Summary
We have an outstanding opportunity for a highly organized and driven leader to join our Enterprise Channel Program Design & Operations Strategy team within our Care Management Solutions team.
As a Program Design and Operations Strategy Senior Manager, you will be responsible for designing and managing the delivery of patient care programs from interpreting business case needs, defining program design, to driving improvements within newly launched programs. You will collaborate with Product and Operations leaders of patient/member-facing channels both within the CVS Health ecosystem and beyond. You will extract and weave together assets in differentiating and effective ways to deliver upon program business cases. You will be responsible for leading diverse stakeholder across enterprise and external vendor teams to solve complex program design and delivery needs to ultimately deliver solutions that are sustainable and deliver value.
Some of your key responsibilities will include:
Independently leading dozens of partners across Strategy, Finance, Clinical Operations, IT, Data Engineering, Internal and Client Analytics, Medical Affairs, Legal, Sales, and Account Management to design, deliver, and maintain cutting edge patient/member solutions
Define member/patient journeys and user stories to drive requirements
Designing patient experiences, processes, protocols, and workflows
Defining system integration business requirements, KPIs, and oversight mechanisms
Defining and managing the delivery of quantitative analyses to answer critical questions at hand
Using data-driven insights and a deep understanding of customer needs and market dynamics to identify and prioritize roadmaps
Evaluating KPI performance, measuring program efficacy to formulate and subsequently deliver upon quality improvement plans
Leading stakeholders to enhance and improve workstreams and operations to solve pain points and drive increasing value
Articulating workstream progress to leadership through written, visual, and verbal presentations
Communicating updates and impacts across matrix peers, leadership, and downstream stakeholders
Mentoring, coaching, and influencing others to maintain positive business relationships and grow their potential
To be successful you will need to be highly agile in adapting to new environments and business needs. You should enjoy a "hand-on", fast paced, and dynamic environment. You should be successful in navigating complex business relationships and adapting your approaches to meet the needs of diverse upstream/downstream stakeholders. You should be able to quickly ramp up your knowledge base and breakdown complex systems, processes, and problems to create manageable direction for yourself and your team. With your success in influencing and collaborating across the organization, your work will have a meaningful impact to our clients and patients/members, truly helping people on their path to better health.
Required Qualifications:
– 4+ years of related work experience in healthcare product development, healthcare program management, healthcare product operations strategy in the healthcare startup, payor, health system, healthcare technology, or life sciences industries (graduate level education may be substitute for work experience)
– Ability to work independently and as a member of a team, and coach junior team members
– Ability to manage multiple projects and prioritize your work based on impact and team priorities
– Strong relationship-building skills and the ability to foster effective working relations across a cross-functional team including functional and divisional leaders
– Highly proficient in PowerPoint, Excel, and Visio
– Strong analytical, quantitative, and problem solving skills
– Strong ability to summarize direction and outcomes for leadership and peers in an organized manner
– Bachelor's Degree required
Preferred Qualifications:
6+ years of related work experience in healthcare product development, healthcare program management, healthcare product operations strategy in the healthcare startup, payor, health system, healthcare technology, or life sciences industries (graduate level education may be substitute for experience)
Master's or other advanced degree is preferred
Experience within the care management and care delivery industry
Location
This position can work remotely or office from one of the CVS Health corporate locations. Occasional travel is required (10-20%)
Pay Range
The typical pay range for this role is:
$75,400.00 – $162,700.00
This pay range represents the base hourly rate or base annual full-time salary for all positions in the job grade within which this position falls. The actual base salary offer will depend on a variety of factors including experience, education, geography and other relevant factors. This position is eligible for a CVS Health bonus, commission or short-term incentive program in addition to the base pay range listed above. This position also includes an award target in the company's equity award program.

In addition to your compensation, enjoy the rewards of an organization that puts our heart into caring for our colleagues and our communities. The Company offers a full range of medical, dental, and vision benefits. Eligible employees may enroll in the Company's 401(k) retirement savings plan, and an Employee Stock Purchase Plan is also available for eligible employees. The Company provides a fully-paid term life insurance plan to eligible employees, and short-term and long term disability benefits. CVS Health also offers numerous well-being programs, education assistance, free development courses, a CVS store discount, and discount programs with participating partners. As for time off, Company employees enjoy Paid Time Off ("PTO") or vacation pay, as well as paid holidays throughout the calendar year. Number of paid holidays, sick time and other time off are provided consistent with relevant state law and Company policies.

For more detailed information on available benefits, please visit jobs.CVSHealth.com/benefits
CVS Health requires certain colleagues to be fully vaccinated against COVID-19 (including any booster shots if required), where allowable under the law, unless they are approved for a reasonable accommodation based on disability, medical condition, religious belief, or other legally recognized reasons that prevents them from being vaccinated.
You are required to have received at least one COVID-19 shot prior to your first day of employment and to provide proof of your vaccination status or apply for a reasonable accommodation within the first 10 days of your employment. Please note that in some states and roles, you may be required to provide proof of full vaccination or an approved reasonable accommodation before you can begin to actively work.
CVS Health is committed to recruiting, hiring, developing, advancing, and retaining individuals with disabilities. As such, we strive to provide equal access to the benefits and privileges of employment, including the provision of a reasonable accommodation to perform essential job functions. CVS Health can provide a request for a reasonable accommodation, including a qualified interpreter, written information in other formats, translation or other services through ColleagueRelations@CVSHealth.com If you have a speech or hearing disability, please call 7-1-1 to utilize Telecommunications Relay Services (TRS). We will make every effort to respond to your request within 48 business hours and do everything we can to work towards a solution.