Head of AMER Strategic Sales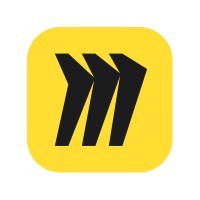 Miro
Sales & Business Development
Remote · United States
Posted on Tuesday, November 21, 2023
About the Team
The Strategic Sales Team is a critical component of our go-to-market function and presents an outstanding opportunity to work on strategic sales cycles with our largest customers across a broad range of industries (Companies like Salesforce, Dell, Netflix, etc).We foster a culture of collaboration and teamwork. Building and nurturing a cohesive sales team, where members support and learn from each other, is crucial. Miro encourages a sense of unity and shared purpose while leveraging each team member's strengths to achieve collective success.
About the Role
As the Head of Strategic Accounts, you will help transform the Strategic Business to a powerhouse that sets the tone for inspiring excellence both internally and externally. The sales landscape at Miro is constantly evolving, and you will motivate our strategic sales leaders and account executives through shifting market conditions, technology advancements, and diverse customer needs. You will oversee a multifaceted role aimed at driving the growth of our account executives while your mission being to develop and implement programs and sales strategies to scale revenue.
What you'll do
Lead, hire, and coach strategic sales leaders and account executives to scale our existing team
Understand sales trends, customer behavior, and market insights through data-driven analysis to make informed decisions, identify opportunities, and predict market shifts
Effectively manage customer data, track sales activities, and utilize the CRM for sales process optimization
Understand and empathize with both customers and the sales team, connecting with your team members and clients, comprehending their needs, challenges, and motivations.
What you'll need
10+ years of Sales experience with strong performance and career traction
5+ years of Sales leadership experience at high-growth scale up or Enterprise with track record of scaling teams and revenue
Excellent ability to identify and resolve problems in the sales process
Strong expertise in sales methodologies, sales processes, and MEDDPICC
What's in it for you
401k matching + Competitive equity package
Excellent Medical, Dental and Vision health benefits
Fertility & Family Forming Benefits
Flexible time off
Lunch, snacks and drinks provided in the office
Wellbeing benefit and WFH equipment allowance
Annual learning and development allowance to grow your skills and career
Up to $2,000 of charitable donation matches each year
About Miro
Miro provides a visual workspace for innovation that enables distributed teams of any size to dream, design, and build the future together. Our mission is to empower teams to create the next big thing by creating a place where teams can create together seamlessly, regardless of location.
Today, more than 50 million users in 180,000 organizations including Nike, Ikea, Deloitte, WPP, and Cisco depend on Miro to improve product development collaboration, to speed up time to market, and to make sure that new products and services deliver on customer needs.
Miro's visual workspace enables distributed teams to come together to synthesize information, develop strategy, design products and services, and manage processes all throughout the innovation lifecycle. When you look at a Miro Board, you can see hundreds of collaborators moving through the space as named cursors on the screen designing, contributing ideas, providing feedback, and co-creating together with shared tools and information.
Everyone in Miro has access to the same shared capabilities designed for innovation including diagramming, wireframing, real-time data visualization, and built-in support for agile practices. Miro's workspace is integrated with more than 130 other applications including Jira, Azure DevOps, Asana, Zoom, Slack, and Teams, many of which offer two-way integrations and can be dynamically updated directly from Miro.
Miro enables organizations to accelerate time to market and ensure continuous alignment with customer needs and company strategy. In most organizations, Miro is used by product development teams looking for a new, better way to drive innovation. However, we see more teams including marketing, sales, management consulting, architecture, creative design, and HR that are increasingly applying innovation methodologies such as design thinking and agile practices and adopting Miro for this work.
Check out more about life at Miro:
---
At Miro, we strive to create and foster an environment of belonging and collaboration across cultural differences. Miro's mission — Empower teams to create the next big thing — is how we think about our product, people, and culture. We believe that creating big things requires diverse and inclusive teams. Diversity invites all talent with different demography, identities and styles to step in, and inclusion invites them to step closer together. Every day, we are working to build a more diverse Miro, cultivate a sense of belonging for future and current Mironeers around the world, and foster an environment where everyone can collaborate and embrace differences.
Miro handles and uses personal data of job applicants in line with its Recruitment Privacy Policy found here.