Operations Manager - Job Search Strategy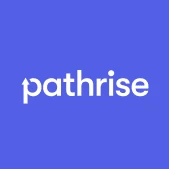 Pathrise
Operations
Remote
Posted on Saturday, November 18, 2023
What is Pathrise?
Pathrise (YC W18) connects job seekers across North America to world class industry mentorship and career coaching to help them land a new career. The program is free upfront and our customers pay us back when they're hired.
Built around aligned incentives, we help build equity in the job search process by providing 1-on-1 mentorship, training, and a platform to uplift job seekers and ultimately, help them fulfill their hopes, ambitions, and livelihoods. We've already helped more than a thousand fellows land meaningful jobs, and helped them earn over $100M in salary.
In 2022 we raised our Series B and there is even more exciting growth on the horizon. That year we expanded from 6 to 14 industries, launched a tiered pricing system with differentiated product offerings, and much more.
Our mission is to help people everywhere build their careers by being the world's best career agency.
We believe the job search system is broken and can be fixed with a business model that acts on behalf of the job seeker, instead of on behalf of employers, recruiters, or schools. If this sounds interesting to you, we look forward to hearing from you!
Read more about our mission in our
manifesto
.
The Role
The JSS Operations Manager is responsible for the strategic and operational functions related to, but not limited to, the Job Search Strategist (JSS) role, Job Search Strategy Session (JSSS) initiatives/operations, execution, and strategic maintenance of Job Search Plan (JSPs), and any cross-functional collaboration that impacts the aforementioned systems and roles (ie. Admissions, Platform, Career, and others).
The JSS Operations Manager should be a skilled people, program, and operations leader with key strengths in the following areas: leadership, people management, communication, cross-functional collaboration, strategy, execution, operations management, organization, time management, conflict resolution, critical thinking, and possess a strong ability to build out documentation/processes to support team and company efficiencies.
To effectively do this, a JSS Operations Manager is responsible for maintaining the following set of standards, skills, and expectations:
- Maintain a high level of understanding of Pathrise policies, procedures, and operations
- Serve as a data-driven leader to help drive/maintain metrics outcomes
- Possess strong critical thinking, problem-solving skills, and change-management skills to help eradicate issues that come up each day
- Work cross-functionally with cross-functional teams (ie. admissions, career, operations, etc.) to promote engagement, process improvements, and data tracking
- Maintain strong focus and autonomy with three main focus areas of people management, project management, and operations management
- Exhibit the ability to remain balanced and focused during escalation conversations, cross-team disputes, and other collaborative processes that require level-thinking, strong pushback, and business acumen.
This role will work closely with the Chief of Staff (CoS) Career, Head of Career (HoC), Head of Admissions (HoA), and key company leadership to make and drive decisions.
What You'll Do
Initiate, plan, monitor, and iterate projects that drive operational excellence and efficiency within the JSS, Admissions, and Career teams
Provide direction, prioritization, and structure to enable efficient implementation of initiatives directly affecting all teams
Partner closely with Career Leadership and Career Mentors to ensure a deep understanding of the Career Team operation processes and fellow experience to drive product-market fit with new initiatives
Serve as the liaison with Product and Operations as a main point of contact for initiatives connected to Career including but not limited to implementation planning, feedback on specs, bandwidth constraints, building empathy, user interviews, and buy-in
Provide strategic input and feedback in the development of the Career Team vision and roadmaps with a focus on scaling
Identify gaps and/or pain points that impact JSS, Admissions, and/or Career team and provide solutions (via projects, initiative, UIs, etc) to support business success
Conceptualize, design, and monitor metrics dashboards to monitor and assess team performance, identifying areas for improvement along the way
Manage and improve systems for Career Team, JSS, and Admissions team initiative tracking and management
Provide active and effective support during various cross-team escalations (ie. post-trial challenges with JSPs and fellow cases, trial cases - such as who to enroll, PTW cases, and other enrollment processes, and JSS cases - such as JSP feedback, support in JSP pushback, etc.).
Must Haves
2+ years of experience as an operations manager, team lead, customer success manager, or similar role in the tech space (2+ years of experience as a Career Mentor/Coach is a big plus!)
A special combination of grit and tenacity where individual contribution is high leverage short-term, but making thoughtful decisions to scale and delegate long-term
Excellent operations and project management, communication, and organizational skills
Aptitude for managing multiple projects and initiatives at one time
Excellent critical thinking and reasoning skills that can be applied to problem-solving, escalations, conflict resolution, and related cases
Experience with at least 1 project management tool (Asana, Trello, Jira, etc..)
Highly adaptable and resilient given change and context switching is constant
Benefits & Compensation
💰$80,000 - $110,000 per year base salary
🪙Meaningful equity
✈️Fully remote with company sponsored trips to yearly company events in places like Lake Tahoe and Denver
⚕️Medical, Dental & Vision benefits
🌴Flexible Unlimited Time (FlexTime) Off Policy
❤️‍🩹$200 annual Professional Development & Wellness Stipends
🧑‍💻50% computer reimbursement and $300 reimbursement cap for WFH office equipment
Our culture
👋 We are a tight-knit community that champions for our staff to bring their authentic true selves to work and aim to provide a fun and collaborative work environment for everyone. Although we are remote we have many virtual and company sponsored in-person events. We also value diversity - our Career team is made up of mentors from a variety of different backgrounds and identities, and exemplifies what Pathrise stands for externally as well as internally. Read more about how we aim to create a diverse and inclusive environment:
What DE&I means to Pathrise
❤️🧡💛🖤🤎
This role is remote within the US only, and is not currently available to applicants located outside of the US. US work authorization is required.
Pathrise is an Equal Employment Opportunity employer that proudly pursues and hires a diverse workforce. Pathrise does not make hiring or employment decisions on the basis of race, color, religion or religious belief, ethnic or national origin, nationality, sex, gender, gender-identity, sexual orientation, disability, age, military or veteran status, or any other basis protected by applicable local, state, or federal laws or prohibited by Company policy. Pathrise also strives for a healthy and safe workplace and strictly prohibits harassment of any kind. Pursuant to the San Francisco Fair Chance Ordinance and other similar state laws and local ordinances, and its internal policy, Pathrise will also consider for employment qualified applicants with arrest and conviction records.