Director, Product Management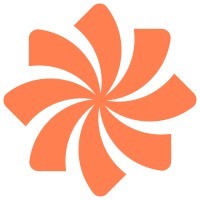 SmithRx
Product
San Francisco, CA, USA
Posted on Tuesday, November 21, 2023
Who We Are: SmithRx is a rapidly growing, venture-backed Health-Tech company. Our mission is to disrupt the expensive and inefficient Pharmacy Benefit Management (PBM) sector by building a next-generation drug acquisition platform driven by cutting-edge technology, innovative cost-saving tools, and best-in-class customer service. With hundreds of thousands of members onboarded since 2016, SmithRx has a solution that is resonating with clients all across the country.
We pride ourselves on our mission-driven and collaborative culture that inspires our employees to do their best work. We believe that the U.S healthcare system is in need of transformation, and we come to work each day dedicated to making that change a reality. At our core, we are guided by our company values:
Integrity: Do the right thing. Especially when it's hard.
Courage: Embrace the challenge.
Together: Build bridges and lift up your colleagues.
Job Summary: The Engineering team at SmithRx is developing the next-generation modern pharmacy benefits management (PBM) platform that will change how companies administer and manage pharmacy benefits. Our unified technology platform provides real-time actionable insights that drive cost savings, power clinical services, and result in a brilliant customer experience. A unified technology platform exists nowhere else in the pharmacy benefit ecosystem to programmatically solve widespread deficiencies. SmithRx delivers unmatched service quality and operational efficiencies that exceed all industry standards.
As a Director of Product Management, you will play a pivotal role in leveraging your Product expertise to set the Product strategy and ideating on your hypothesis to define and deliver an innovative and intuitive product that delights the customer and meets the business impact. With your ownership mindset and high accountability you will step up to collaborate with business stakeholders and customers and translate their needs into detailed requirements with clear prioritization and tight partnership with design, eng and program to execute the solution with high quality and on time delivery.
As the Director of Product Management at SmithRx, you will play a critical role in driving the growth and success of our healthcare technology products. You will lead a dynamic team of product managers, shape the product vision, and drive the development of innovative solutions that improve healthcare outcomes, enhance patient experiences, and drive business growth. In addition you will lead a team of technical program managers to drive execution of programs and transform SmithRx into an execution powerhouse. Your strategic leadership and deep industry knowledge will be pivotal in achieving our mission of transforming the healthcare landscape.
What You Will Do:
Product Strategy: Develop and communicate the product vision, strategy, and roadmap for the healthcare technology product line. Collaborate with cross-functional teams to ensure alignment with overall company objectives.
Team Leadership: Manage and mentor a high-performing team of product managers, fostering a culture of innovation, collaboration, and excellence. Provide clear direction and support for their professional development.
Market Research: Stay abreast of industry trends, regulatory changes, and emerging technologies in healthcare. Conduct market research to identify opportunities and threats, and adjust product strategies accordingly.
Customer Focus: Maintain a deep understanding of customer needs, pain points, and feedback. Work closely with sales, customer support, and other teams to gather insights that inform product development and enhancements. Run customer councils to get the voice of customers.
Product Development & Experimentation: Oversee the entire product development lifecycle, from concept to delivery. Collaborate with engineering, design, and other cross-functional teams to prioritize and guide feature development.
Roadmap Planning: Create and manage a product roadmap that aligns with the company's strategic objectives. Prioritize features, improvements, and optimizations based on business impact and customer feedback.
Product Launch: Lead successful product launches by coordinating marketing, sales, and customer support efforts. Ensure the team is well-prepared for a seamless product release.
Performance Metrics: Define and track key performance metrics, such as user adoption, revenue growth, and customer satisfaction, to measure the success of product initiatives.
Risk Management: Identify potential risks and challenges, and develop mitigation plans to ensure the product's success. Stay proactive in addressing issues and pivoting strategies when necessary.
Collaboration: Foster collaboration and communication between different departments, including engineering, marketing, sales, and operations, to ensure product development aligns with business goals.
Program Execution: Run end to end programs and their smooth execution while driving transforming towards execution powerhouse.
What You Will Bring to SmithRx:
Experience: 12+ years of product management experience, with at least 5 years in a leadership role and experience in Series C+ or public companies.
Healthcare Expertise: In-depth knowledge of the healthcare industry, including regulations, trends, and emerging technologies. A parallel industry experience will suffice.
Strategic Vision: The ability to create and communicate a compelling product vision and strategy.
Team Leadership: Proven experience managing and developing high-performing product management teams.
Data-Driven: Strong analytical and data-driven decision-making skills.
Innovation: A track record of driving innovation and delivering successful products to the market.
Communication: Excellent communication and interpersonal skills to collaborate effectively with cross-functional teams and stakeholders.
Customer-Centric: A deep understanding of customer needs and a commitment to delivering solutions that improve their experiences.
Agile Methodology: Familiarity with Agile development methodologies.
Adaptability: The ability to adapt to changing market conditions and pivot strategies as needed.
What SmithRx Offers You:
Highly competitive wellness benefits including Medical, Pharmacy, Dental, Vision, Life insurance.
Flexible Spending Benefits.
Discretionary Time Off.
401(k) Retirement Savings Program.
Commuter Benefits.
Paid Parental Leave benefits.
Professional development and training opportunities.
If you are excited to be part of a dynamic team that is revolutionizing the healthcare industry and driving meaningful change, apply now to join us as a Director of Product Management at SmithRx.