Manager, QA Engineering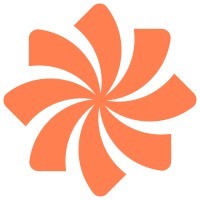 SmithRx
Quality Assurance
San Francisco, CA, USA
Posted on Tuesday, November 21, 2023
Who We Are:
SmithRx is a rapidly growing, venture-backed Health-Tech company. Our mission is to disrupt the expensive and inefficient Pharmacy Benefit Management (PBM) sector by building a next-generation drug acquisition platform driven by cutting edge technology, innovative cost saving tools, and best-in-class customer service. With hundreds of thousands of members onboarded since 2016, SmithRx has a solution that is resonating with clients all across the country.
We pride ourselves for our mission-driven and collaborative culture that inspires our employees to do their best work. We believe that the U.S healthcare system is in need of transformation, and we come to work each day dedicated to making that change a reality. At our core, we are guided by our company values:
Integrity: Do the right thing. Especially when it's hard.
Courage: Embrace the challenge.
Together: Build bridges and lift up your colleagues.
Job Summary:
We are currently seeking a Manager, QA Engineering and have a unique opportunity for you to act as both an automation engineer and quality manager. You will be responsible for supervising a small team of full time QA engineers in conjunction with the Product team while also chipping in to the automation efforts. Ideally, you will have had experience working on highly scalable and resilient web applications. We provide an environment for you to work in a team to demonstrate full project life cycle plans for complex projects. In this role you will ensure Smith Health Inc's products fit the purpose, are consistent, and meet both external and internal requirements. As a quality manager you will manage the activities required to meet these quality standards. We expect that you will liaise with other managers and staff throughout the organization to ensure that the quality management system is functioning properly. Where appropriate, you will advise on changes and how to implement them and provide training, tools, and techniques to enable others to achieve quality standards.
What you will do:
You will improve the reliability of new product development processes. Maintain and develop new company quality standards for Smith Health Inc products, processes, and systems on an ongoing basis to figure out where improvements can be made Attend and participate in meetings with the development team Understand customer needs and requirements to develop effective quality control processes Inspect final output and compare to requirements Lookout for opportunities for improvement such as new technology and develop more efficient procedures within quality assurance testing Understand how all elements of Smith Health Inc's software ecosystem work together and develop QA approaches that fit the overall strategy.
Automation Strategy: Develop and execute a comprehensive automation strategy for testing SaaS products, focusing on improving efficiency, scalability, and test coverage.
Team Leadership: Lead and mentor a team of automation engineers, fostering a collaborative and innovative environment. Provide guidance on best practices and ensure the team's alignment with company goals.
Tool Selection and Implementation: Evaluate, select, and implement automated testing tools and frameworks that align with the needs of the SaaS company. Ensure seamless integration with CI/CD pipelines and other relevant systems.
Collaboration: Collaborate closely with development, QA, and DevOps teams to integrate automated testing into the software development lifecycle. Emphasize continuous testing practices to enhance the overall product quality.
Script Development: Oversee the creation and maintenance of automated test scripts for functional, regression, performance, and security testing. Ensure scripts are robust, scalable, and provide comprehensive test coverage.
Maintenance and Enhancement: Implement processes for the regular maintenance and enhancement of automated test suites. Keep abreast of industry trends and technologies to continually improve automation practices.
Continuous Improvement: Identify areas for process improvement within the automation framework and testing processes. Implement strategies to enhance the effectiveness and efficiency of the quality automation team.
Training and Development: Provide ongoing training and development opportunities for the automation team, ensuring they stay current with relevant tools, technologies, and best practices.
Metrics and Reporting: Establish and monitor key performance indicators (KPIs) for automation efforts. Provide regular reports to management on test automation coverage, efficiency gains, and defect identification.
What you will bring to SmithRx:
Bachelor's degree in Computer Science, Software Engineering, or a related field.
3-5 years management experience of a team of 5 or more QA engineers preferably in a SaaS product agile environment.
Proven experience in leading automation efforts for SaaS products.
Expertise in automated testing tools and frameworks.
Strong understanding of SaaS architecture, cloud computing, and CI/CD pipelines.
Technical skills and comfort with databases and report generation software.
Understanding of quality assurance processes and standards, as well as, experience with QA testing and validation
Excellent time management and organizational skills with a proven ability to meet deadlines
Excellent leadership and communication skills.
Certifications in automation testing or relevant areas are a plus.
What SmithRx Offers You:
Highly competitive wellness benefits including Medical, Pharmacy, Dental, Vision, and Life Insurance
Flexible Spending Benefits
401(k) Retirement Savings Program
Short-term and long-term disability
Discretionary Time Off
13 Paid Holidays
Wellness benefits- Spring Health, Gympass, and Headspace
Commuter Benefits
Paid Parental Leave benefits
Employee Assistance Program (EAP)
Well stocked kitchen in office locations
Professional development and training opportunities