Associate, Client Success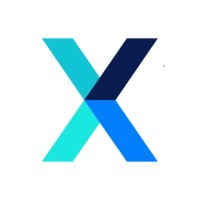 Xpansiv
Customer Service
Remote · Massachusetts, USA
Posted on Tuesday, November 21, 2023
Xpansiv provides the market infrastructure to rapidly scale the world's energy transition. The company's main business units include
CBL
, the largest spot exchange for environmental commodities, including carbon credits and renewable energy certificates;
SRECTrade
, one of the largest transaction and management firms in the solar renewable energy market,
APX,
the leading provider of registry infrastructure for energy, power, and environmental markets, and
H2OX
, a leading spot exchange for Australian water allocations. Xpansiv also provides end-of-day and historical market data and operates the leading multi-registry portfolio management system for environmental commodities.
Xpansiv.com
About SRECTrade
SRECTrade, Inc. is a technology driven environmental commodity management and transaction platform. Since its inception in 2008, SRECTrade's mission has been to help accelerate the adoption of clean energy assets resulting in the reduction of greenhouse gases.
The Company ensures that complex environmental commodity markets are transparent, equitable, and accessible to all eligible parties. The Company is one of the largest transaction and management firms in the industry. SRECTrade provides transaction, management, and technology solutions to more than 10 North American renewable energy and clean fuel markets across more than 20 unique commodities. The firm has facilitated more than $600 million of environmental commodity transactions.
Job Summary
This position is responsible for providing client services as well as onboarding new clients/assets to ensure they are being paid appropriately through the company's systems. The position will work cross-functionally and with other team members to ensure that work is completed on time and without errors. Acute communication skills are required, as well as the ability to distill complex information into an easy-to-understand format for our various clients.
Key Responsibilities
Develop knowledge and understanding of SREC, REC, AEC, and/or other renewable energy markets for one or more of the following: District of Columbia, Delaware, Illinois, Maryland, Massachusetts, New Jersey, Ohio, Pennsylvania, Virginia, and/or any other future states.
Learn the complex state solar and renewable energy certification rules and procedures.
Understand how SRECTrade provides services to system owners (clients) and solar installers/project developers (partners) within the framework of the state(s) and market(s).
Process incoming renewable energy project applications in an accurate and timely manner.
Review application materials and correspond with clients and partners via telephone and email for any outstanding information
Assist in the state certification process of solar and/or other renewable systems to participate in the renewable energy programs in the state(s)
Coordinate the registration of state-certified systems in the appropriate tracking registry.
Provide prompt and excellent daily client services via telephone and email.
Assist in new client onboarding process including describing the SRECTrade application process and the Company's services.
Facilitate client understanding and usage of SRECTrade online accounts.
Provide solutions to client and partner inquiries about applications, account creation, account status, and transactions.
Required
Requires a High School Diploma or Equivalent certification.
Minimum 2 years of relevant experience
Preferred Skills
Excellent internal and external communication skills, verbal and written, with a friendly demeanor and a welcome presence with clients
Exceptional attention to detail
1-2 years of experience in a high-volume client service environment
Ability to wear multiple hats, multi-task, triage work, and take on ad hoc tasks if needed
Proficiency with Microsoft Office, PDF programs, and Salesforce or other CRM's is a plus.
Here at Xpansiv, we cultivate diversity, celebrate individuality, and believe unique perspectives are key to our collective success in building trust and transparency in global efforts toward net-zero future. Xpansiv is committed to equal employment opportunity regardless of race, color, religion, gender, sexual orientation, gender identity or expression, national origin, age, disability, genetic information, protected veteran status, or any status protected by applicable federal, state, or local law.
Note to Recruiters:
Xpansiv does not accept unsolicited resumes or referrals from placement agencies, staffing vendors or other external parties seeking recruiting fees without a signed formal agreement.